November 28 2012
EPA: Shutting that Whole BP Thing Down
Emily Wismer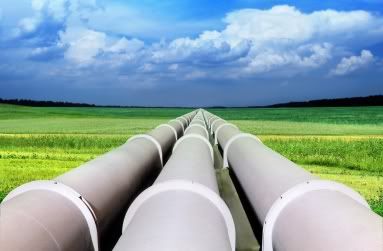 Today, the Environmental Protection Agency indefinitely banned BP from making new contracts with the U.S. government due to "lack of business integrity."
The EPA explains:
EPA is taking this action due to BP's lack of business integrity as demonstrated by the company's conduct with regard to the Deepwater Horizon blowout, explosion, oil spill, and response, as reflected by the filing of a criminal information…
Federal executive branch agencies take these actions to ensure the integrity of Federal programs by conducting business only with responsible individuals or companies. Suspensions are a standard practice when a responsibility question is raised by action in a criminal case.
BP recently reached a $4.5 billion settlement with the Justice Department that included a $1.26 billion fine and resolved criminal charges following the oil spill. Though the company has had individual sites closed before, it is rare for an entire company to be blocked from governmental contracts.
According to the Chicago Tribune, "BP's Finance Director Brian Gilvary [formerly] told investors on a November 15 conference call that should a blanket ban be put in place, the company may have to rethink its entire U.S. business." The EPA's ban has the potential to stunt the company struggling following the spill.
The ban will have a significant fiscal impact on the Department of Defense, which is already scheduled to receive significant cuts under the sequester. Business Week's Danielle Ivory reports:
The company in fiscal year 2011 was the Defense Department's biggest fuel supplier with awards valued at about $1.35 billion. Its contracts with the military surged 33 percent from $1.02 billion in the previous year, according to data compiled by Bloomberg.
The company received 49 percent more in defense contracts in 2011 than the No. 2 fuel supplier, San Antonio-based Valero Energy Corp. (VLO) BP won a $782 million Pentagon award for fuel in May even as it continued to face legal challenges. Full fiscal 2012 figures aren't yet available.
It is unclear what impact the ban will have on defense spending. The EPA's ban due to "integrity" is disconcerting. One might wonder specifically how the EPA defines its "integrity" standard. Other "green" companies accepted government handouts even as they contemplated bankruptcy, so it's unclear if such a standard is even applied or if politics is coming into play.