June 22 2016
HHS Teams Up with HHS to Go After Millennials for ObamaCare
Patrice L. Onwuka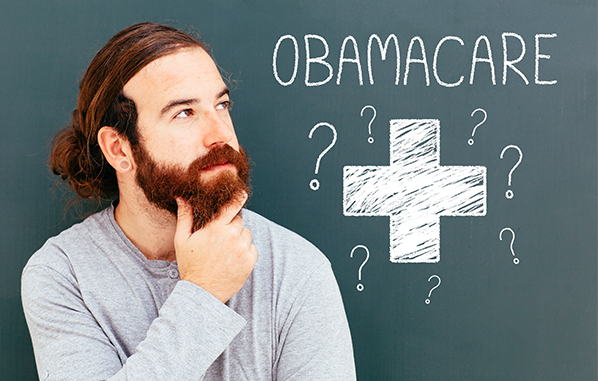 Some "knucklehead" millennials as Michelle Obama once called them, chose to pay the tax penalty instead of opting into ObamaCare. Now, the Administration is targeting them to sign up for ObamaCare – not for their good but to keep the system from collapsing.
Health and Human Service (HHS) has "partnered" with the Internal Revenue Service (IRS) to comb through the tax records of all Americans to identify young people who opted to pay the tax penalty for not carrying healthcare and hand over that list so that they can target these young people for outreach.
The unlucky targets can look forward to mailings that outline options for healthcare coverage and details on how to apply for a subsidy. In addition, if you want a ride to an open enrollment sessions, HHS is teaming up with the ride-sharing service Lyft, which will offer discounts to customers.
And as The Hill reports, we can look forward to more efforts:
The Obama administration's new outreach to young people is the latest step intended to ease mounting concerns among insurers seeing higher-than-expected medical costs. Many have also seen disappointing profit margins, including healthcare giants like UnitedHealth Group.
…
Health officials compared their partnership with the IRS to a similar program in Massachusetts, which they said has developed one of the nation's healthiest mix of enrollees.
In recent weeks, ObamaCare officials announced a spate of new programs and policies intended to help insurers' bottom lines after a tumultuous year.
According to HHS, nearly half (45 percent) of the people who paid the tax were under 35 years old. Young, healthy Americans have always been critical to the success of ObamaCare. By paying more for healthcare coverage we offset the costs incurred by older, sicker patients attracted to the system. The Administration was certainly successful in attracting older, less healthy, high-use patients, but not young people.
The results are unbalanced risk pools that led to massive losses for health insurers. UnitedHealth pulled out of all but a handful of state because the losses were too much to absorb any longer.
Let's remember that for President Obama was swept into office by the youthful energy of Millennials, who then decided not to follow the pied piper over the ObamaCare cliff as he predicted, despite massive national efforts. The Administration poured hundreds of millions of taxpayer dollars into ad campaigns during the Olympics and Superbowl, enlisted celebrities and popular shows like Between Two Ferns, and created demeaning hook-up and binge-drinking ads to lure young people to sign up. They stalked young people at parties and sneaker stores.
There's no end to the creative outreach tactics employed by President Obama and his army of federal workers. Nothing worked, because ObamaCare continues to be a bad deal for young people. And while carrying health insurance is a responsible thing to do, if you're young and healthy with a very limited budget, you're likely more concern about paying rent and repaying student loans (if you have them), than buying an expensive healthcare plan with high deductibles and out-of-pocket costs. Premiums are also spiking, but the Administration can mask that pain through generous taxpayer subsidies.
The Administration is like that guy or girl who keeps asking you out on a date, but just won't take a hint: we don't want you.