November 14 2016
Oprah's Guarded Hope for the New President Triggers the Left
Patrice L. Onwuka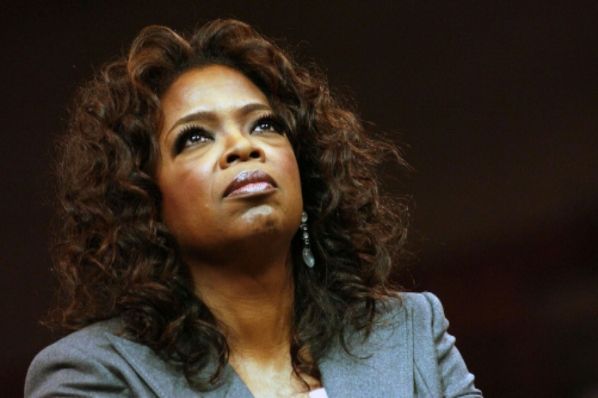 Oprah won't be top of the invite lists for celebrity holiday parties and fundraising events this year because she's done the unthinkable. She expressed "hope" that the election of President-Elect Donald Trump might not be so bad.
In a tweet, Winfrey captioned a picture of President Barack Obama and President-Elect Donald Trump at their first post-election meeting with the tweet "Everybody, take a deep breath! Hope Lives!"
Winfrey is marginally optimistic as she explained further:
"I could sense, maybe I'm wrong, but I could sense from Donald Trump's body language even when he came out for the acceptance speech, that brotha has been humbled by this whole thing."
She's not laying down the palms for his welcome to Washington, but she seems to see something different in him from what she saw before.
Nonetheless, the backlash has been swift and sharp:
Actor Patton Oswalt, an outspoken Hillary Clinton supporter and Trump opponent, tweeted: 'Oprah what the f***? This is not one of my favorite things.'
Heather Matarazzo wrote: 'Oprah, you can take a deep breath and hold it while the rest of us literally fight for our lives right now. #smh.'
Grace & Frankie's June Diane Raphael also urged Oprah not to 'normalize this man'.
'Minority children are already being targeted,' she tweeted.
…
Scott Weinberg added: 'I used to have great respect for Oprah. (past tense)' While comedian John Early added: 'DON'T YOU DARE OPRAH.'
If we remember, Oprah was an effective surrogate and supporter for candidate Obama in 2008 and 2012. Her support for Hillary Clinton was almost dismissive this cycle though. She barely lifted a finger except in interview on the TV show of respected pastor Bishop T.D. Jakes in the final days of the campaign where she gave Clinton a slight endorsement:
"But there really is no choice, people. All the people sitting around talking about they can't decide, this is what I want to say. All the people … say, 'I just don't know if I like her.'
"She's not coming to your house!
"You don't have to like her. You don't have to like her. Do you like this country? Do you like this country?"
Not the glowing recommendation or anything compared to her endorsement back in 2008.
However, eight years later perhaps her perspective has evolved. She was by no means a supporter of Trump, but at least she's willing to push forward and take others along with her in moving forward together as a nation.
Sadly, it's this kind of unifying, hopeful, and mature attitude that is not appreciated in today's climate by those who share her politics.
Our country remains polarized following this election and, despite the pleas for us to come together, there are those who remain unwilling to do anything but denigrate progress. And by progress, I don't mean a philosophical agenda, but the willingness to make lives better for all.