November 18 2016
Arizona's New Minimum Wage Packs a One-Two Punch for Nonprofits
Patrice L. Onwuka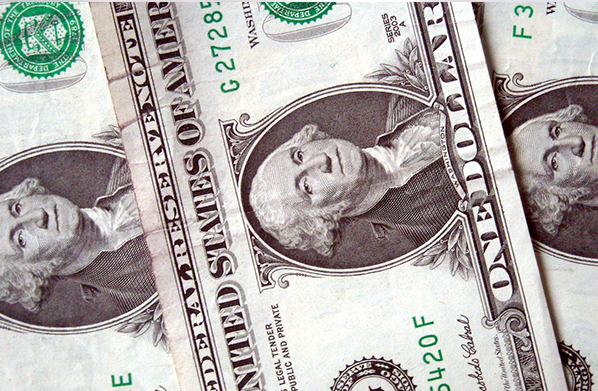 Nonprofit organizations in Arizona are bracing for rough financial times –and possibly closure– because of the state's new minimum wage that kicks in January.
Raising the minimum wage was touted as a way to make lives better for the working poor and low-wage workers in general, but it's proving to be counterproductive, as it may be forcing nonprofit service providers, who help the poor and vulnerable, to shut their doors.
Like voters in a number of states who agreed to raise the minimum wage in their states, Arizona citizens voted to pass Proposition 206, which raises the current $8.05 per hour minimum wage to $12 by 2020. The phased-in increase means that an estimated 650,000 Arizonans will get a pay increase to $10 starting in January. That minimum increases 50 cents in 2018 to $10.50 and again in 2019 to $11. Then, wages get another dollar boost in 2020 to $12 per hour. Starting in 2021, the minimum wage increase would be adjusted annually tied to the cost of living.
In addition, paid leave was tacked on. Small employers (those with fewer than 15 workers) must provide one day (24 hours) of paid sick time to their employees and those with more than 15 employees must provide a full week (40 hours) of paid sick time off.
While offering higher salaries and more benefits to workers is a good end, the means will have dire unintended consequences such as triggering job losses and, in one industry, forcing nonprofits to close their doors. Who is left out in the cold then? The poor and those who need help most.
About 700 organizations serving Arizona's poor and most vulnerable (including those with developmental disabilities) are struggling with where the money will come from to pay for these new wages and benefits. For one network of service providers, Proposition 206 just hiked their expenses substantially, forcing them to raise $300,000 for 2017 alone as Arizona Central reports:
Susan Bastian, whose Blythe Center employs 142 people and services 137 individuals, wonders where she's going to find the money.
Payroll accounts for a great majority of her operating budget, and there are few assets and even less, if any, cash reserve. Most other providers are in the same predicament.
…
"The whole network is stressed," she said.
…
Even among the bigger players, such as Aires, which employs about 880 workers and services some 600 people, there's not much wiggle room.
Its owner, Wendy Shaw, says larger providers like hers responded to the state cuts by eliminating middle management and retirement benefits and scaling back vacation. And, in her case, by also cutting entry pay from $9.25 an hour to $8.05 (now up to $8.50).
Shaw's backup plan now is to sell off properties and lease them back — as Arizona did years ago during its budget crisis. The move would help her bridge the $2.3 million shortfall for 2017.
Proposition 206 packs a one-two punch of higher wages and leave policy. However, it's not just these two added costs that employers must figure out how to absorb. They also have ObamaCare mandates and new overtime rules (that kick in December 1) to contend with.
For service providers that largely rely on government contracts, it's a tough situation. Labor costs keep going up, while their revenue stays the same and dependent on the government's swiftness in paying its bills. Some employers are raising their prices, but these employers don't have that luxury with negotiated contracts already in place. In the future, they may simply get outbid.
As with our personal and family budgets, when our living expenses increase or bills rise but paychecks stay the same, we are forced to make cuts to our spending or re-prioritize spending. Those choices could include cutting back on date nights and eating out less or worse, choosing between paying electricity bills and monthly healthcare premiums. (Thanks to ObamaCare, we get a penalty for opting out of the latter.)
Progressives pushing for higher minimum wages only talk about the people they help, but never consider those who will be harmed.
Policies also don't exist within a vacuum. The Obama Administration has been stacking regulations and mandates on American businesses and families for the past eight years. Now, we're seeing the cumulative effect of those policies. Eventually something gives way and we hope it won't be the economy again.