November 30 2016
Negative Online Reviews Get New Federal Protection
Patrice L. Onwuka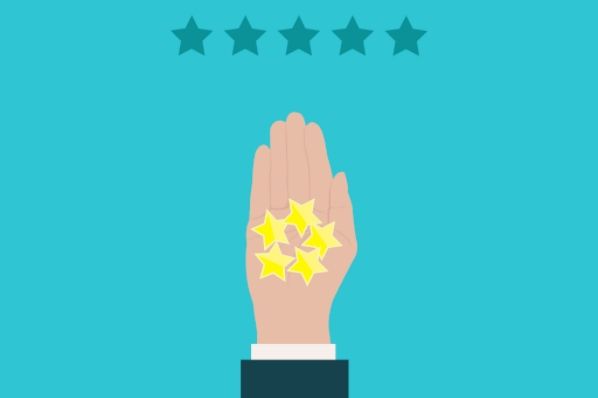 Have you ever left a negative review about hair in your food or bad service from a restaurant on Yelp? Leaving a native review in an online forum might get a nasty response from the company. Worse, some companies may seek legal action against you, but soon that will not be an option.
Online reviews are policing mechanisms for consumers in the online and offline world. Thanks to new federal protections, consumers can speak freely without fear of retribution such as a lawsuit or hefty fines.
Congress passed the bipartisan Consumer Review Fairness Act earlier this week. This law to be signed by President Obama invalidates non-disparagement clauses (also called "gag clauses") in contracts that prohibit or restricts individuals from posting written verbal or pictorial reviews about goods, services, or conduct of a company.
The reason for the law is that companies do retaliate against customers. It's common for companies to respond to customer reviews online. Sometimes, they offer apologies and even credits or refunds. At other times, they are defensive and rude, but in some cases, they take financial and legal action against posters. Their intent is both to punish the reviewer and to deter other customers from leaving negative reviews.
Ars Technica reports on some of the tactics taken:
The Commerce Committee held a hearing on gag clauses a year ago and said it heard "testimony from Ms. Jen Palmer, a plaintiff in Palmer v. KlearGear, where a company demanded the removal of a negative online review or payment of $3,500 in fines because the online merchant's terms of service included a non-disparagement clause. When the review was not taken down, the company reported the unpaid $3,500 to a credit reporting agency as an outstanding debt, which negatively impacted the Palmers' credit."
Palmer beat Kleargear in court, but only after a years-long ordeal. In other cases, a supplements maker, called Ubervita, threatened legal action against customers leaving negative reviews on Amazon, and a jewelry store sued a customer who left a one-star review on Yelp.
This bill enjoys bipartisan support, according to Morning Consult:
"Reviews on where to shop, eat, or stay on websites like Yelp or TripAdvisor help consumers make informed choices about where to spend their money," said Sen. Brian Schatz of Hawaii, the top Democrat on the Senate Commerce, Science and Transportation subcommittee that handles internet issues, in a statement. "Every consumer has the right to share their honest experiences and opinions of any business without the fear of legal retaliation."
…
Rep. Leonard Lance (R-N.J.) sponsored the House bill. "Too many companies are burying non-disparagement clauses in fine print and going after consumers when they post negative feedback online," Lance said in a Tuesday statement. "This will now end."
Washington should be an ally to protect the rights of regular Americans and this is an instance where our rights to speak freely about bad business experiences are being upheld.
To play devil's advocate, companies may wonder what they can do to customers who trash their reputations online unjustifiably. They may still have legal recourse by claiming libel and the self-policing nature of online reviews can serve businesses well. The best defense against a bad review is a slew of good ones.
In addition, businesses benefit from the new ideas and tips on improvement for products and services that online reviews provide. The free-flow of information (both good and bad) makes free markets work. Any ways that our leaders can enact good policies to encourage that flow of information is a welcome step.