January 13 2017
Jesse Jackson PUSHes Uber on Diversity Statistics
Patrice L. Onwuka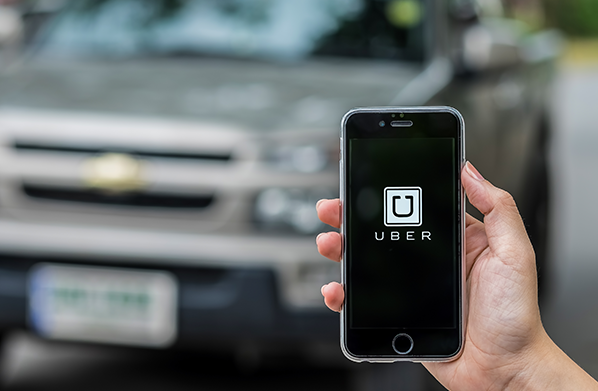 Diversity in tech was a big trend in 2016 and it's continuing right into 2017. Civil rights activist Jesse Jackson is standing on Uber's doorstep demanding that they release data on the diversity of their workforce and will no doubt be ready to launch a shaming campaign if they don't.
In a second attempt to crack open the personnel files at the biggest ride-sharing company in the world, the Rainbow PUSH coalition, an activist group founded by Jackson, sent Uber CEO Travis Kalanick a letter demanding that his company release statistics on the racial and gender makeup of its workforce. Jackson and company tried this back in 2015, but got nothing from Uber. It's a new year and after other major companies like Google caved in to Jackson's demands, they think they have greater leverage and pressure to apply to Uber. Jackson notes:
"As we enter the new year...we urge Uber to 'lean in' and join the ranks of technology companies that are reporting your diversity and inclusion data," Jackson wrote, referencing the title of Facebook COO Sheryl Sandberg's book about women in the workplace.
In his letter, Jackson positions the release of data as a positive step forward for the tech industry, but then says if they don't boost their numbers of women and people of color, they are continuing what amounts to segregation:
"As the technology industry — the most innovative and revolutionary economic engine -– drives the world into the future, women, people of color cannot be left behind," Jackson wrote. "I assert that Silicon Valley and the tech industry, at your best, can be a tremendously positive change agent for the world; at your worst, you can institutionalize old patterns of exclusion and de facto segregation."
Inciting racial tensions by alleging, not just discrimination, but segregation is distasteful and should not be condoned. However, it's a tactic we often see used to silence dissent.
If Uber complies, they would join a growing list of companies including Amazon, Apple, Facebook, Google, and Microsoft as well as popular startups such as Pinterest and Airbnb.
Increasing the headcount of women and people of color in tech companies and the tech field is a welcomed advance. There are many bright people who can develop new tools, features, and products that uniquely address our needs.
However, let's not forget that there are other types of diversity that companies should seek such as diversity of educational background, philosophy, and economic background. We benefit from various views on politics and diverse upbringings – not just skin tones and genders. That Jackson is so narrowly focused on race and gender is telling.
Pushing private companies into releasing "diversity" data and shaming them for their results is hardly the productive way to get at the problem of greater diversity in technology. As Pinterest learned, it's pretty hard if the pool of qualified applicants from diverse backgrounds is limited to begin with.
Attracting women, people of color, and low-income applicants requires investing in young people from an early age and exposing them to the opportunities in tech.
Even then, there's still the real possibility that you won't immediately achieve whatever vision of diversity those like Jackson expect. Many young women, for example, just don't want to be coders or work in tech-related fields. We can't ignore the role of personal choice. In college, women lean in to fields such as education, social service, medicine, and the humanities. It's not surprising then that the pool of qualified women for tech jobs is much smaller than for teachers, psychologists, and reporters. Short of forcing students to choose STEM majors, we may not see a fundamental change in headcount in tech companies.
Uber has responded to Jackson's second attempt with we'll think about it. Since they recently, hired a Hillary Clinton campaign veteran to head up global diversity and inclusion efforts, we can expect some changes in the future at Uber. However, good for Uber for taking a stand against intimidation efforts so far.