February 2 2017
New FCC Chairman Gets to Work Cutting Red Tape
Patrice L. Onwuka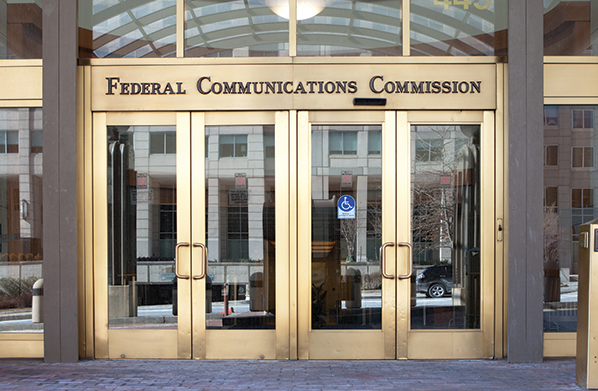 On his first day, Ajit Pai the new chairman of the Federal Communications Commission, made cutting the red tape the only priority.
As my colleague Charlotte recently reported, Pai has said of the commission that they "need to fire up the weed whacker and remove those rules that are holding back investment, innovation and job creation." He made good on that promise on day one by scrapping two public filing requirements.
The first regulation to hit the chopping block required television and broadcast stations to keep all of the "snail mail" letters from viewers and listeners on file and make them available to public. I can imagine the volume of physical letters has dropped precipitously with the introduction of email, Facebook and, Twitter, and this regulations has not kept pace.
As Pai indicted the ease of digital records makes it unnecessary and cumbersome to retain physical files, and his colleagues agreed:
Fellow Republican Commissioner Mike O'Rielly and Democratic Commissioner Mignon Clyburn both voted in favor of scrapping the rules.
"While physical letters from viewers today may not play the role they once did, this does not lessen the importance of the public having a direct means to communicate with their local broadcaster," Clyburn said in her opening statement. "Thankfully, nothing in this Order changes that."
The other eliminated rule required cable companies to maintain and allow the public to inspect the location of a cable system's principle "headend" or master facility for receiving television signals for processing and distribution over a cable television system. I can't imagine cable companies got too many citizen inspections. Even though the rule is gone, cable companies can still make the information publically available in the FCC's online database – although it won't be a requirement.
Pai didn't tackle on his first day the big question of what the FCC will do about net neutrality, but when peppered with questions by reporters, he iterated his opposition to it:
"I favor a free and open internet, and I oppose Title II," he said. Title II is one of the key elements of net neutrality, reclassifying broadband as a utility and allowing the FCC to enforce the rules.
The elimination of two outdated regulations by Pai hearkens this week's 2-for-1 executive order by President Trump which requires that agencies eliminate two regulations for every new one proposed.
While Trump's order doesn't apply to independent agencies like the FCC, we can see a trend emerging in Washington.
Let's hope it catches like wildfire and perhaps we may see a smaller Washington that's more responsive to changing dynamics of our world and accountable to us citizens.