March 23 2017
Black Leaders Tell Trump What They Have to Lose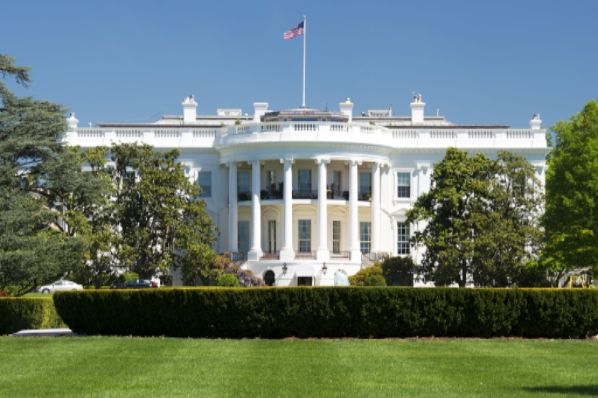 Black Congressional leaders finally got their day before President Trump. Their goal was to answer his campaign question to the black community of "what do you have to lose?" Sadly, their recommendations perpetuate the failed policies that have kept too many in a state of poverty or government-dependency for too long.
President Trump addressed a small cadre of lawmakers from the Congressional Black Caucus (CBC) to reiterate his intention to fix issues afflicting many in urban communities including violence, unemployment, and underperforming education systems. After that the press was ushered out and they got down to business. From reports, they delivered a policy document that explains what African Americans have to lose under this presidency.
The policy document, literally named "We Have A Lot To Lose: Solutions to Advance Black Families in the 21st Century," is largely a repacking of the Democratic platform with a long black history lesson attached.
While there were a handful of solutions conservatives could agree with, such as investing in teaching STEM topics in K-12 level, the majority would and should be non-starters. They propose keeping Obamacare, keeping the Medicaid expansion, strengthening Dodd-Frank regulations, raising the federal minimum wage, expanding overtime pay, keeping taxes for the rich high, expanding student loan forgiveness, and more. About 80-90 percent of the CBC's solutions don't bring down costs for families, don't expand opportunity, and don't help the black community to strengthen themselves. These solutions are drivers of government spending, drivers of debt, and drivers of rising costs such as in higher education.
If this is what the CBC presented to President Trump, we can understand reports that there wasn't a lot of common ground:
"We did point out to President Trump that a lot of the policies that he's proposing will not only have an impact on the African Americans, but a greater impact on those folks who voted for him, who felt in desperation that they needed him to address their economic insecurity," Congresswoman Gwen Moore said after the meeting. "So we were very, very forward with suggesting to him that there were many, many Trump supporters that will suffer under current proposals."
Most curiously, school choice was entirely - and purposefully - left out of their education solutions, because for the CBC public education is the only choice worthy of federal investment.
The CBC also scolded members of the cabinet, according to left-leaning Mother Jones. They delivered letters to the Attorney General Jeff Sessions and Secretary of Education Betsy Devos. For example, in a letter to DeVos, CBC Chairman Congressman Cedric Richmond and Rep. Bobby Scott (D-Va.) cited their qualms with the administration's focus on school choice vouchers, arguing that diverting funds to private schools will further endanger public schools and leave "the most disadvantaged students with the fewest resources."
The CBC is not the authority on solving problems for the black community and their philosophy of the role of government errs on the side of greater government involvement rather than less. As staunch school choice opponents, they would rather students languish in their underperforming public schools than gaining access to a private education, simply because they fear the loss of the tax dollars. (In fact, they recommended changing the public school funding model from property taxes to equal federal funding. So schools in rich neighborhoods won't get more funding by virtual of the wealthy tax base.)
We've got to improve outcomes at public schools, but actively opposing choice in education is a failure for the kids who get stuck in a bad school simply because they live in the wrong zip code.
Let's hope the CBC has turned a new page and is willing to work with the Trump administration and not against it. Sadly, the fundamental differences as evidenced by these "solutions" could be a gulf too wide to overcome. Something must be done differently. Rehashing the same old policies in hopes of a different result is not just insanity, it's holding the black community back.