November 30 2016
'Beauty and the Beast' is the Greatest Disney Film of All Time
Acculturated
Rachel DiCarlo Currie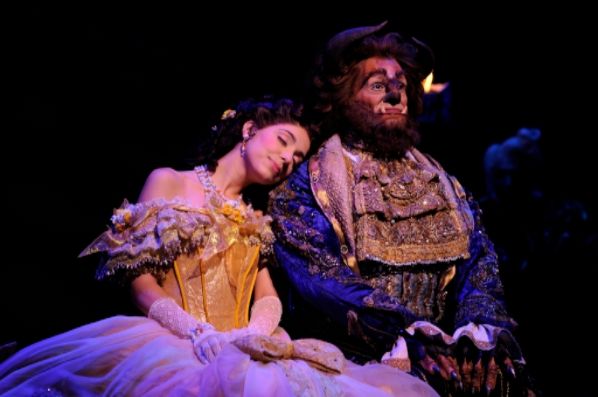 Shortly before Thanksgiving, Entertainment Weekly marked the twenty-fifth anniversary of Disney's Beauty and the Beast by publishing an interview with actress Angela Lansbury, who voiced the character of Mrs. Potts in the iconic 1991 animated movie. Lansbury, now ninety-one, shared blissful memories of the film's production and told charming anecdotes about its legacy. To this day, she said, children will hear her voice in the supermarket and tell their mother, "Mom, that's Mrs. Potts!"
When asked about the forthcoming live-action adaptation of Beauty and the Beast, which is due to hit theaters in March, Lansbury sounded skeptical: "I don't quite know why they're doing it. I can't understand what they're going to do with it that will be better than what we've already done." She considers the animated version "a very rich, extraordinary piece of work in every respect." Indeed, she believes it is "the finest [movie] that Disney ever made."
Lansbury is right: A quarter-century after its release, Beauty and the Beast remains the standard against which all other Disney films should be measured.
The Little Mermaid and The Lion King both have wonderful music. Aladdin boasts one of the animated genre's most indelible characters (the Genie, voiced by the late Robin Williams). Tangled and Frozen combine gorgeous imagery and irresistibly catchy songs with poignant lessons about devotion, sacrifice, and love. (In fact, I would argue that Tangled—a 2010 adaption of the Rapunzel story—may well be Disney's most underrated movie.) Snow White, Sleeping Beauty, and Cinderella proved hugely influential in their day, and each deserves its legendary status.
Yet no other Disney film can match the soulful splendor, epic majesty, and timeless wisdom of Beauty and the Beast.
In its 1991 review of the movie, The Hollywood Reporter declared that "Beauty and the Beast stands at the pinnacle of animated accomplishment, even when weighted against the excellencies of its lineage. In these sterile, technological days when creations of architecture, movies and other splendors are inferior to the classics of past ages, this artisan-crafted masterpiece is perhaps the closest we'll ever come to a Gothic cathedral."
Beauty and the Beast was the first animated film ever to receive a Best Picture nomination at the Academy Awards, and it wound up winning Oscars for Best Original Score and Best Original Song. Even after all these years, I still cannot resist smiling and singing along to joyful tunes such as "Belle" and "Be Our Guest." I was reminded of this on Sunday, when I took my daughter to see an excellent stage production of Beauty and the Beast at our local children's theater.
The movie's impact and popularity transcend generations. Little girls are enchanted by its plucky heroine, and undergraduate a cappella groups regularly perform its musical numbers. (Back in 2008, I saw an all-male Hamilton College group deliver a priceless rendition of "Gaston.") Meanwhile, hearing Lansbury sing the title song—which she did at Lincoln Center in September—can make grown men weep.
Of course, the true greatness of Beauty and the Beast derives not only from its music, but also from its morals. The movie teaches us that Belle's inner beauty surpasses her outer beauty. After all, she is willing to sacrifice her freedom—permanently—in order to liberate her elderly father from the Beast's castle. She then demonstrates the virtues of compassion, sympathy, and forgiveness, as she looks beyond the Beast's gruff exterior and discovers his fundamental goodness, while encouraging him to do the same. After being released from the castle so that she can rescue her father, Belle returns in hopes of saving the Beast from a rampaging mob. Throughout all this, she consistently rejects the handsome, vainglorious bully who's eager to win her affection.
Belle is thus among the most admirable of Disney's many princesses. Her story reminds us what real beauty is all about. It also reminds us that selflessness and kindness offer a path to happiness and fulfillment. Such eternal lessons are always worth reinforcing, but they're especially important at a time when America's popular culture is becoming more and more fixated on the superficial, the ephemeral, and the frivolous.
For all these reasons and more, Beauty and the Beast will endure long after other Disney films have been forgotten.