December 8 2016
Balancing Kids' Activities with What's Best for the Family
Institute For Family Studies
Naomi Schaefer Riley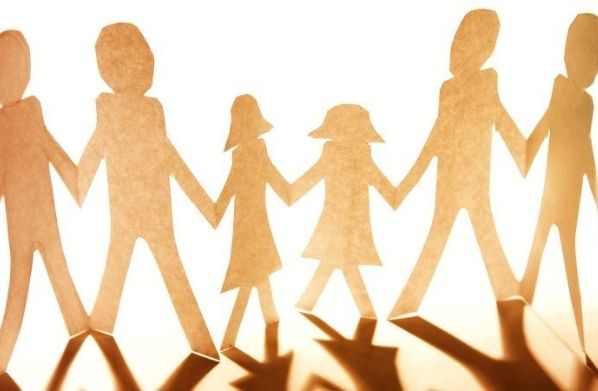 During the weekend after Thanksgiving, my mother treated me and my daughters to the local production of "The Nutcracker." Only a few minutes into the performance, my four-year-old, who has been taking ballet for all of six weeks, asked me: "Mommy, when can I be in the Nutcracker?"
To borrow a phrase, "How about never? Is never good for you?"
I didn't actually say that to her, of course, but these kinds of questions fill me with dread—not because I wouldn't love seeing my daughter as a cute little mouse twittering across the stage, but because I know how much money, time, and planning is involved in getting any child to even a remotely high level of performance in any activity these days. When you only have one child asking, and that child is in preschool, it's cute. You sign them up for anything. Kiddie soccer? Sure, why not? Swimming lessons? Of course, they should learn. Dance? Have you seen those adorable outfits?
But the more kids you have and the older they get, the more toll such activities take on family life. At some point, the question becomes: Where is this going? How much are we going to turn our family's life upside down to let them participate—or excel—at their chosen activity?
A recent story in The Chronicle of Higher Education serves as a reminder that we need to be realistic about our goals for our children. When Allison Goldblatt participated in her first swim meet, the article explains,
She was just 7 years old and had only had a few lessons. But she beat every kid she raced at that meet and posted the second-fastest time of any girl under age 8 that day in Northern Virginia, a hotbed of swimming talent. After that, says [her mother Tina] Ellerbee, a former college swimmer, she and her husband prioritized their daughter's swimming. They enrolled Allison in a year-round training program and slowly increased her practices, from three a week to more than five. Before long they had organized their lives around the sport, waking up at 3:30 in the morning to get her to practice on time and traveling across the country to watch her compete. They stopped taking regular family vacations, instead, spending thousands of dollars a year on her swimming.
The assumption was that their daughter would earn a college scholarship based on her performance. After negotiations with several schools fell through, Allison eventually got about 30 percent off her bill at UCLA. It's not an insignificant amount, but given the thousands of dollars and hours that her parents shelled out over the years, the fact that they still had to pay more than $40,000 a year may be something of a shock to many parents. That amount is a lot less for kids who compete for smaller schools with less competitive programs.
Participation in a high level of sports can bring great benefits to children. They may learn teamwork, diligence, how to organize their time, how to win, and also how to lose well. For the long term, they get physical activity and greater confidence.
But we also need to keep in mind that there are tradeoffs. Even the physical fitness that organized sports are supposed to bring to our children is sometimes questionable. Children's participation in organized sports has risen at the same time as the childhood obesity rate. And youth sports-related injuries are also on the rise.
But even if the activities themselves turn out to be great experiences—and that's a big if—families are often pulled in different directions. Families miss meals together, parents must drive hours to different events every weekend, after waking up at the crack of dawn, and then force their other kids to sit in the stands for what seem like endless mornings or afternoons of practices or games.
There will always be kids who possess the drive and the talent to rise to the top of their sport—and parents who will want to support them in this. But for the rest of us, the question is how to balance our children's desires to rise to the top with the needs of our families?
Naomi Schaefer Riley is a senior fellow at the Independent Women's Forum and a columnist for the New York Post. Her most recent book is The New Trail of Tears: How Washington Is Destroying American Indians.