April 4 2017
Why Equal Pay Day Is A Flawed Holiday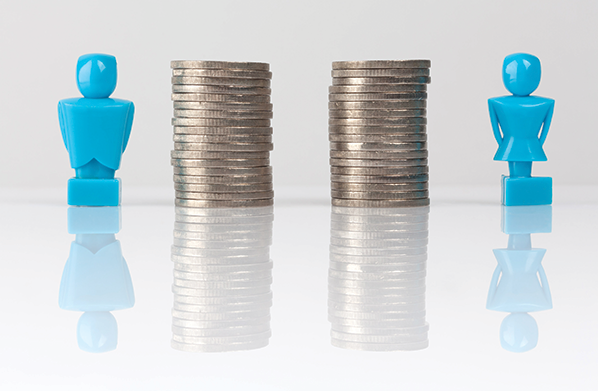 Sheryl Sandberg and her Lean In circles have organized the #20PercentCounts campaign to give female consumers a discount on Equal Pay Day, April 4. This holiday created by feminists supposedly marks how far women must work in 2017 to earn what men did in 2016. The campaign is based on the idea that if women make 20% less than men, they should pay 20% less for purchases.
Charging women less in relation to equal pay is not a new idea. Back in 2015, the Way Station bar in Brooklyn sold drinks to women at a 23% discount. This year, two businesses in Richmond, Virginia are offering 21% discounts—Brewer's Café is giving discounts to women, while Chop Suey Books is giving discounts to all customers.
What is new is that Sandberg enlisted 300 local businesses in 25 cities to give 20% off discounts or other offers as participants in this campaign. National partners include LUNA, Lyft, Procter & Gamble and Salesforce.
"We have to understand that the pay gap is happening to women and men with similar jobs that require similar skills and similar educational levels—and that has a real impact," Sandberg said.
But that is not what the so-called pay gap statistic where the 20% number comes from measures.
Modern feminists use the statistic that women make 82 cents on the dollar compared to men as evidence of rampant discrimination, but what the U.S Bureau of Labor Statistics is actually measuring with the 82% number is the median earnings of women and men in full-time wage and salary jobs. This statistic does not take into account significant differences in labor choices. Specifically, the statistic does not factor in many of the choices that women and men make—including education, years of experience and hours worked—that influence earnings. For example, among full-time employees, men worked 8.2 hours compared to women working 7.8 hours, according to the 2015 American Time Use Survey by the U.S. Bureau of Labor Statistics. This statistic is not a comparison of two similarly situated people.
Sandberg and her friends promoting the #20PercentCounts campaign overlook that sex-based pay discrimination is already illegal and has been illegal longer than she has been alive. President John F. Kennedy signed the Equal Pay Act in 1963, making sex-based discrimination in pay illegal. And Title VII of the Civil Rights Act of 1964 made discrimination in the workplace based on sex illegal.
Of course, the businesses that are trying to capitalize on the "Equal Pay Day" holiday are using a marketing tactic to appeal to female customers. But participants are perpetuating an unfortunate myth that women pay a 20 percent tax just because they are women. And unnecessarily pitting men and women against each other.
That's not worth the 20 percent discount.