Every five years, Congress mandates that the Dietary Guidelines Advisory Committee (DGAC)—made up of representatives of the U.S. Departments of Agriculture (USDA) and Health and Human Services (HHS)— must update the U.S. federal Dietary Guidelines. Through a series of public meetings, DGAC is supposed to review and discuss new scientific evidence to inform revisions to the existing guidelines.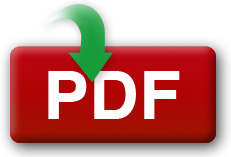 This process is supposed to ensure the public is provided nutrition guidance based on the most up-to-date scientific research. These guidelines also influence how military personnel are fed, Supplemental Nutrition Assistance Program (formerly known as food stamp) benefits are allocated, and the type of food delivered to children in school feeding programs.
Unfortunately, DGAC has gotten off track, moving away from its nutritional focus to consider environmental matters and other topics unrelated to diet and nutrition. DGAC is increasingly out of touch with the realities of how the average American lives and eats, ignoring critical issues like the cost of food.
As a result of DGAC's mission creep, consumers will be given confusing messages about good nutrition. This will particularly affect lower-income Americans, who will be least able to follow DGAC's recommendations. Taxpayers will also be on the hook for unnecessarily higher costs for government-funded food and nutrition programs.
DGAC should amend its deliberative process so that all Americans get practical and useful information about good eating habits from this government initiative.