MEDIA ADVISORY
Women LEAD Summit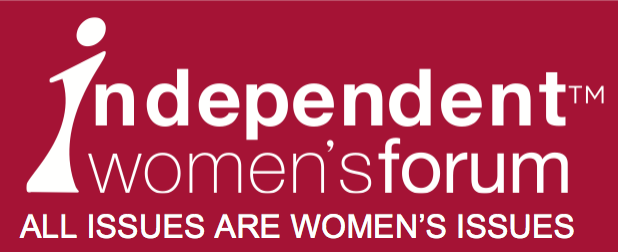 FOR IMMEDIATE RELEASE
May 29, 2015

Women LEAD Summit
Moving Forward with a Positive Agenda for Women
Thursday
June 4, 2015
12:30pm-5:30pm | 5:30pm Reception
(WASHINGTON, DC) — On Wednesday, May 13, the Independent Women's Forum (IWF) hosts Women LEAD Summit, an all-day event for right-of-center women designed to better articulate a positive agenda for women and strategize about getting this message out.
IWF's executive director, Sabrina Schaeffer explained:
"For too long progressive women's groups have claimed to speak for women and set the agenda. They've told women they're a victim class in need of constant government protection. But that message is insidious and wrong, and the IWF is excited to lead a more productive conversation with conservative women leaders about a better path forward for women and their families."
From 12:30pm to 5:30pm Women LEAD Summit is packed with dynamic panels as well as several speakers to talk about the progressive women's landscape, messaging on women and the workplace, and moving forward with a positive agenda for women.
SPEAKERS
Senator Deb Fischer | Katie Pavlich | Tara Setmayer | Laura Cox Kaplan | Christina Hoff Sommers | Diana Furchtgott-Roth | Kellyanne Conway | Mercedes Schlapp | Naomi Schaefer Riley | Jennifer Higgins | Susan Dench | Karin Agness | Genevieve Wood | Ashley Carter | Sabrina Schaeffer | Hadley Heath Manning
DATE: Thursday, June 4, 2015
TIME: 12:30 p.m.-5:30 p.m. ET summit, 5:30 p.m. ET reception
LOCATION: 1735 New York Avenue, NW, Washington, D.C.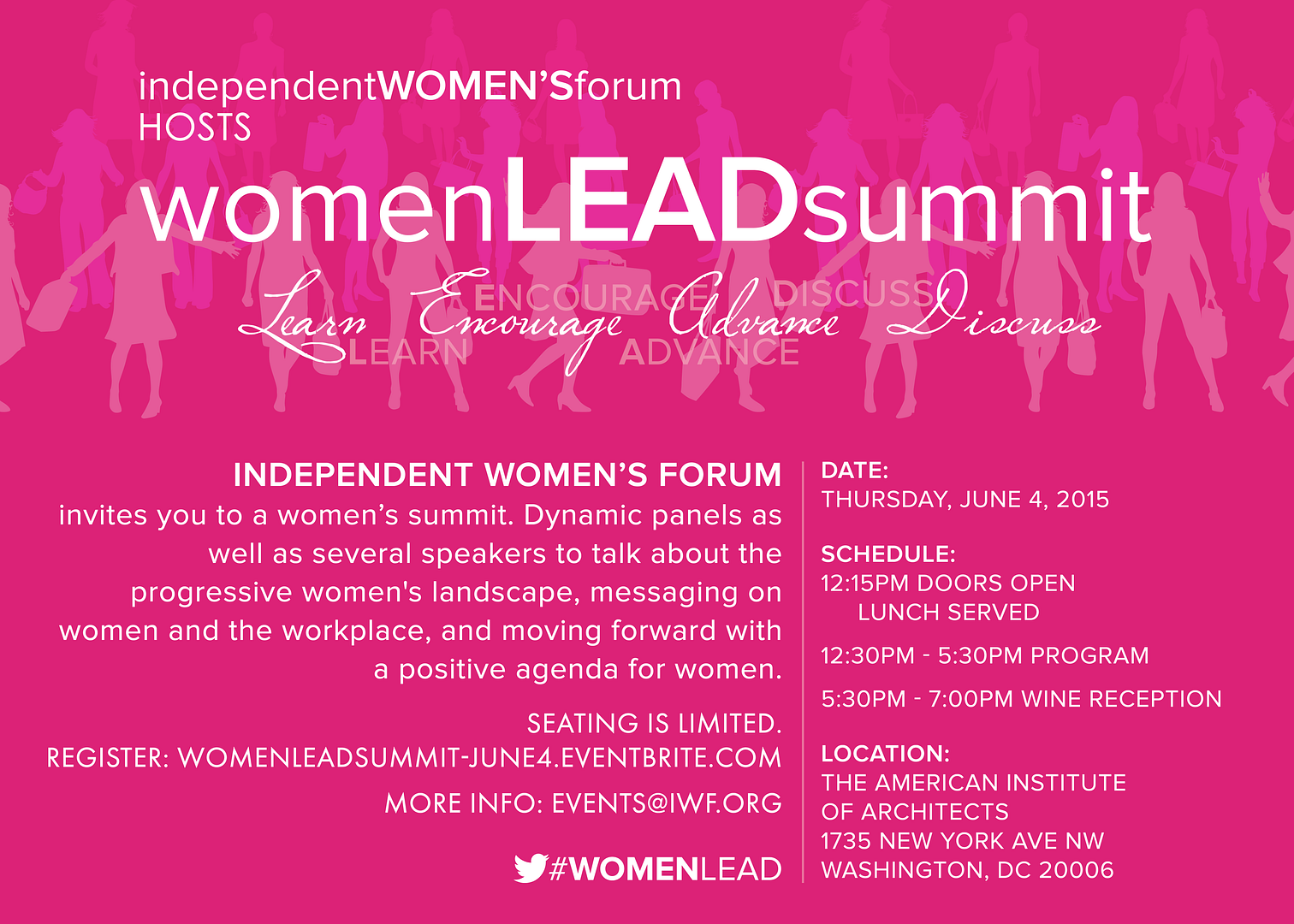 AGENDA
12:35pm-12:50pm: Remarks by Christina Hoff Sommers
1:00pm-2:00pm: Panel: How to Organize like Progressives
Moderator: Sabrina Schaeffer
Panel: Susan Dench, Karin Agness, Jennifer Higgins
2:05pm-2:55pm:
Panel: Responding to the Progressive Workplace Agenda
Moderator: Naomi Schaefer Riley
Panel:
PWC's Laura Cox Kaplan, Sabrina Schaeffer, Diana Furchtgott-Roth
3:00pm-3:20pm: Remarks by Senator Deb Fischer (R-NE)
3:45pm-4:45pm: Panel: A Positive, Conservative Vision for Women
Moderator: Genevieve Wood
Panelists: Tara Setmayer, Kellyanne Conway, Ashley Carter, Hadley Heath Manning
4:55pm-5:10pm: Keynote Speaker, Katie Pavlich
********
www.iwf.org
MEDIA CONTACT
Celia Meyer | Communications Associate
c: 248.885.1878 | [email protected]