October is Domestic Violence Awareness and it is getting a lot more attention this year in light of the recent revelations about Hollywood Producer Harvey Weinstein's perpetual sexual abuse of women. At the same time, a nationwide campaign has begun using the hashtag #MeToo, so that people who have suffered abuse can raise awareness about the extent of the problem.
Such awareness raising can be helpful in encouraging more women to speak out, and recognize that they are not alone and that many people want to support them. These efforts are important in the United States, but it's also important to speak out for women living in countries where domestic and sexual violence is even more prevalent and even accepted . Yes, in some countries, it's still legal to physically abuse your spouse.
There are women trying to change that, by bravely telling their stories to try to build support to change those laws. Some examples: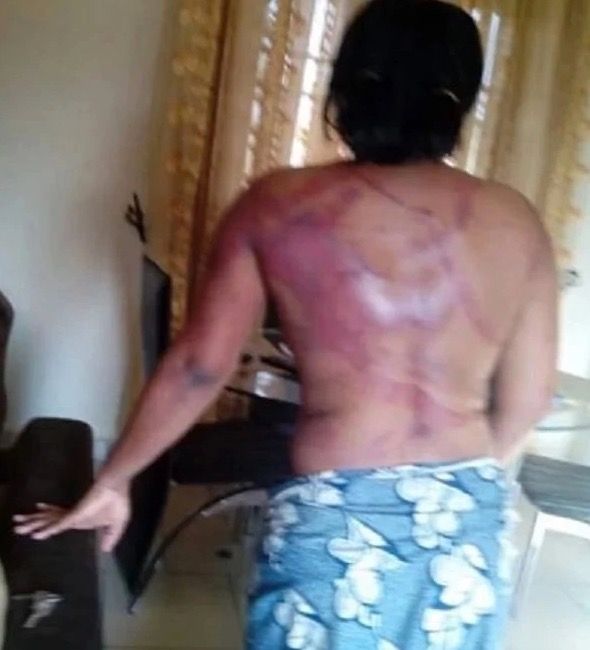 Nigeria:
A Nigerian woman released a photo of her lacerated back after her husband beat her senselessly. The woman, whose name was not released, said she is ready to leave her marriage but her husband is making it difficult to see her children. According to the Africa Lawyers Chronicle, "There is a deep cultural belief in Nigeria that it is socially acceptable to hit a woman to discipline her. More than two thirds of Nigerian women are believed to experience physical, sexual and psychological abuse at the hands of their husbands."
Austrailia:
Sandy Wolfe was beaten with electrical cords and stabbed with a knife, but the worst abuse was when her husband – and father of her three children — tied a rope around her neck, attached the rope to his car and started the engine. He told her wanted to see her run. HE also abused their children and after she left him, tracked her down trying to run her off the road. He's now in prison but Wolfe and her children live with the life bending consequences of the abuse.
Saudi Arabia:
Rania al-Baz was a TV news producer in Saudi Arabia when her husband brutally beat her – to the point where he thought she was dead. After the abuse, in which she suffered 13 fractures to her face and landed in a coma, al-Baz made the brave decision to publish photos of her now unrecognizable face. She did divorce her husband and get custody of her children, but that is rare in Saudi Arabia.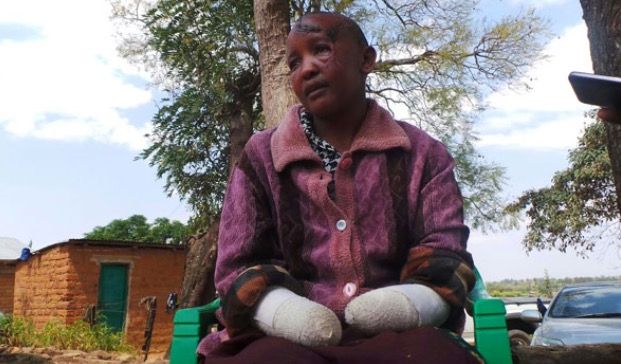 Kenya:
Jackline Mwende had her hands chopped off by her husband, who got off only with an assault and battery charge. Mwedne's husband reportedly attacked her so often and so brutally that she was unable to ever bear children due to the abuse.
Brazil:
Taise Campos filed more than 15 police complaints of abuse against her husband, but in Brazil cases often take so long that the statute of limitations comes into play, which was the case for Campos.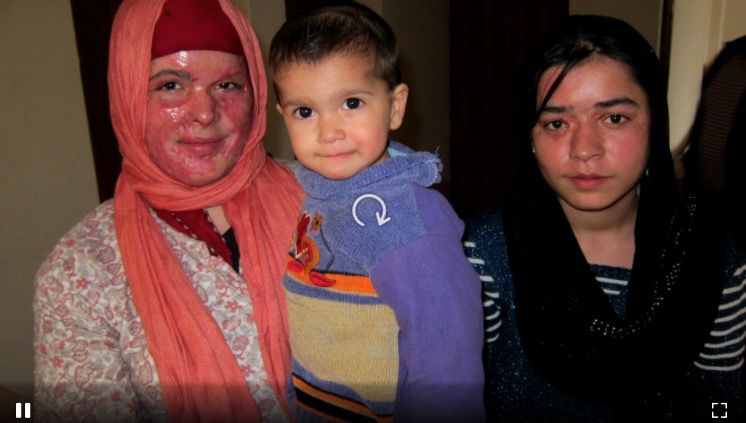 Afghanistan:
After refusing a man's hand in marriage, 18-year-old Mumtaz was attacked by armed men and had acid poured on her face. She was then in the hospital for 10 days and forever scarred by the abuse. She bravely showed her face to the world in order to spread awareness of this kind of abuse, which is regular of Afghanistan.
These women are heroes for telling their stories to try to build momentum for changing the laws and traditions in their countries.
If you or someone you know is being affected by domestic violence in the United States, call the National Domestic Violence Abuse Hotline.
To help combat gender-based violence on an international level, consider supporting groups like the AHA Foundation.