WHAT YOU CAN DO:
Speak up! Post the below messages, videos, and graphics to social media and make your voice heard!
Hashtag to include: #EqualPayDay #EqualPay
Tag us so we can RT/Share your post:
@IWF (Twitter)
@IndependentWomensForumn (Facebook)
@IndependentWomen'sForum (Instagram)
Graphics to include with ANY Twitter, Facebook or Instagram posts are included at the bottom of this post.
SOCIAL MEDIA POSTS
DOWNLOAD THESE GRAPHICS TO ADD TO YOUR POSTS ON TWITTER, FACEBOOK AND INSTAGRAM
To upload a graphic on social media:
1. Right click on an image below and click "save image as…" OR click on the image, redirected to hires photobucket image and download
2. Upload to Facebook, Instagram and Twitter and grab one of the sample socal media posts above!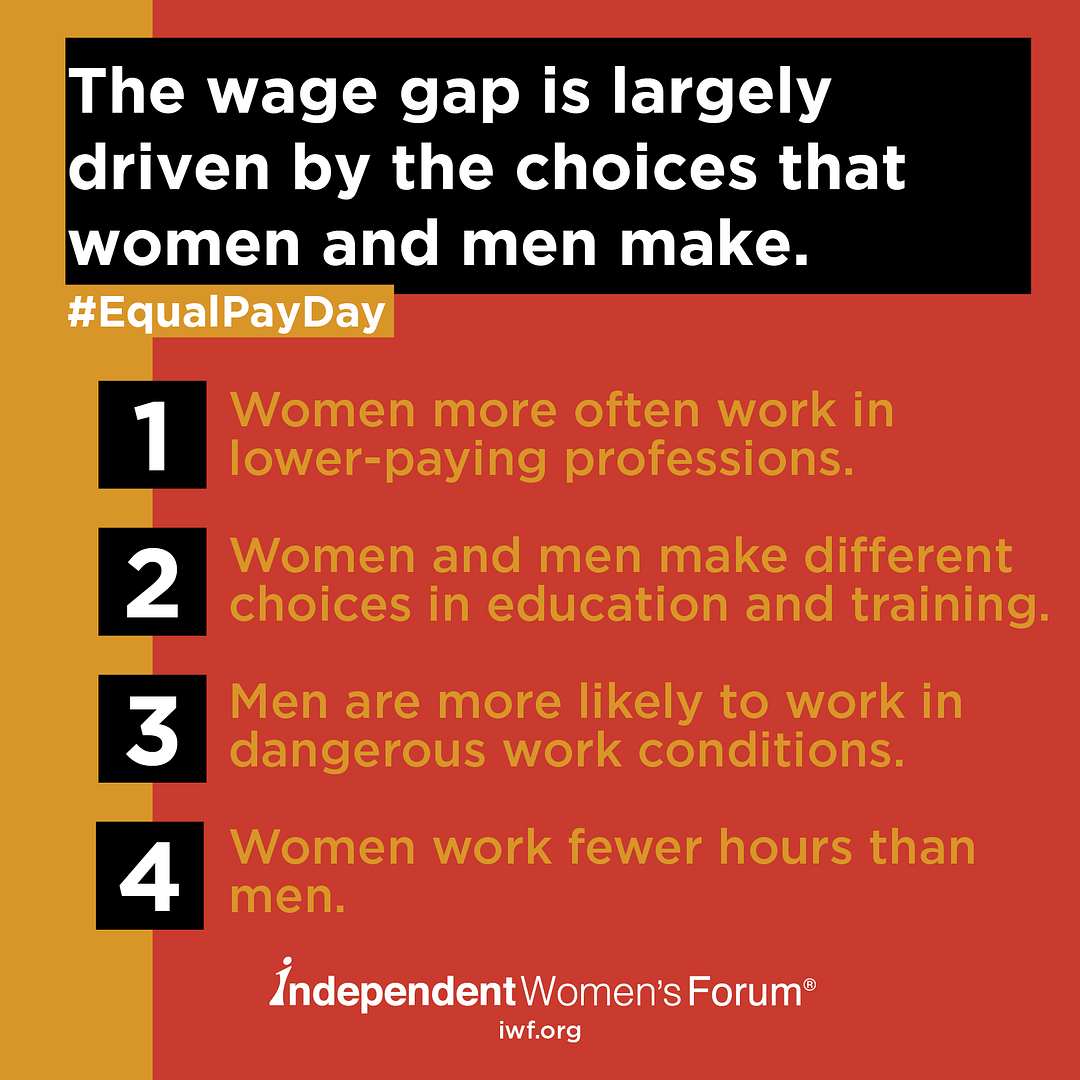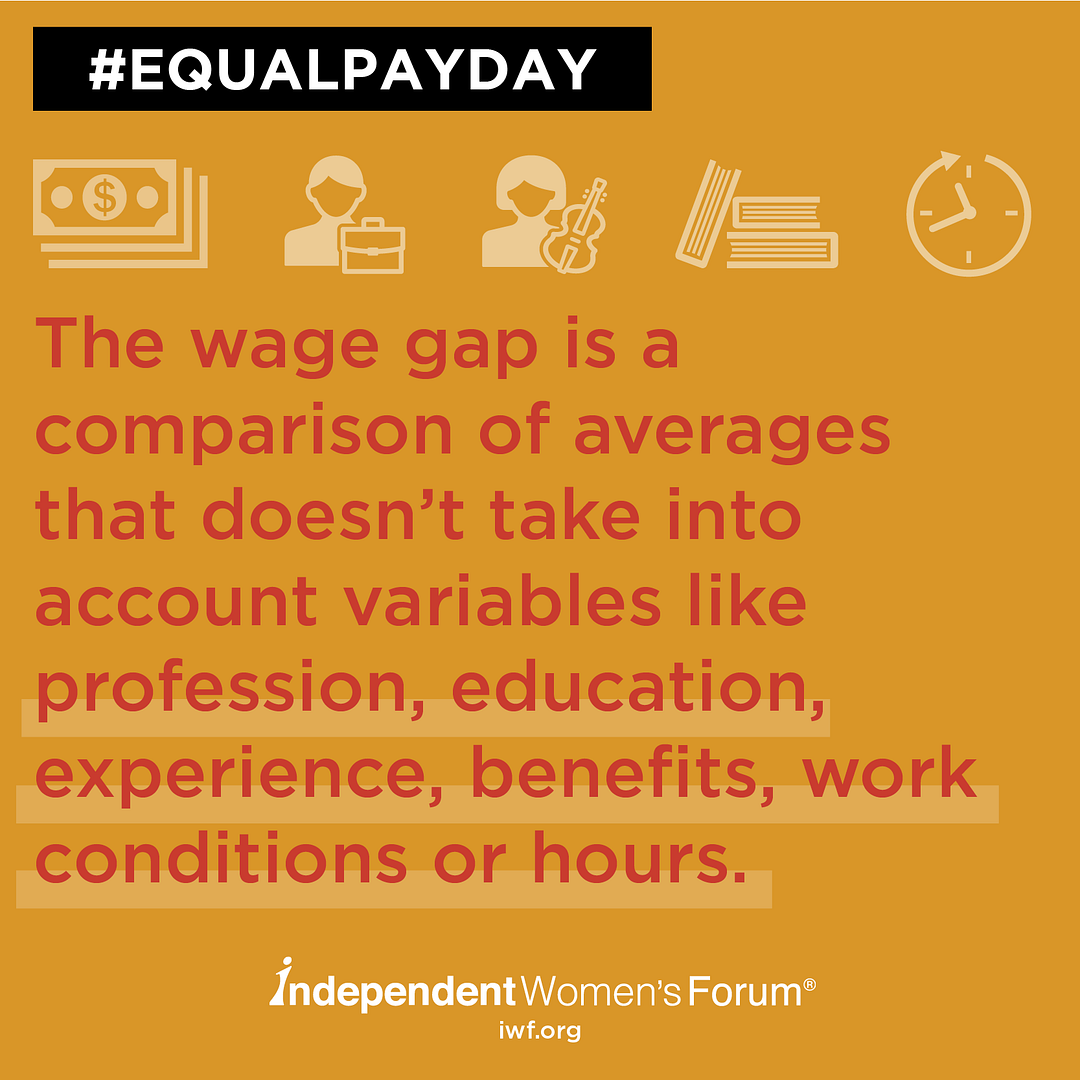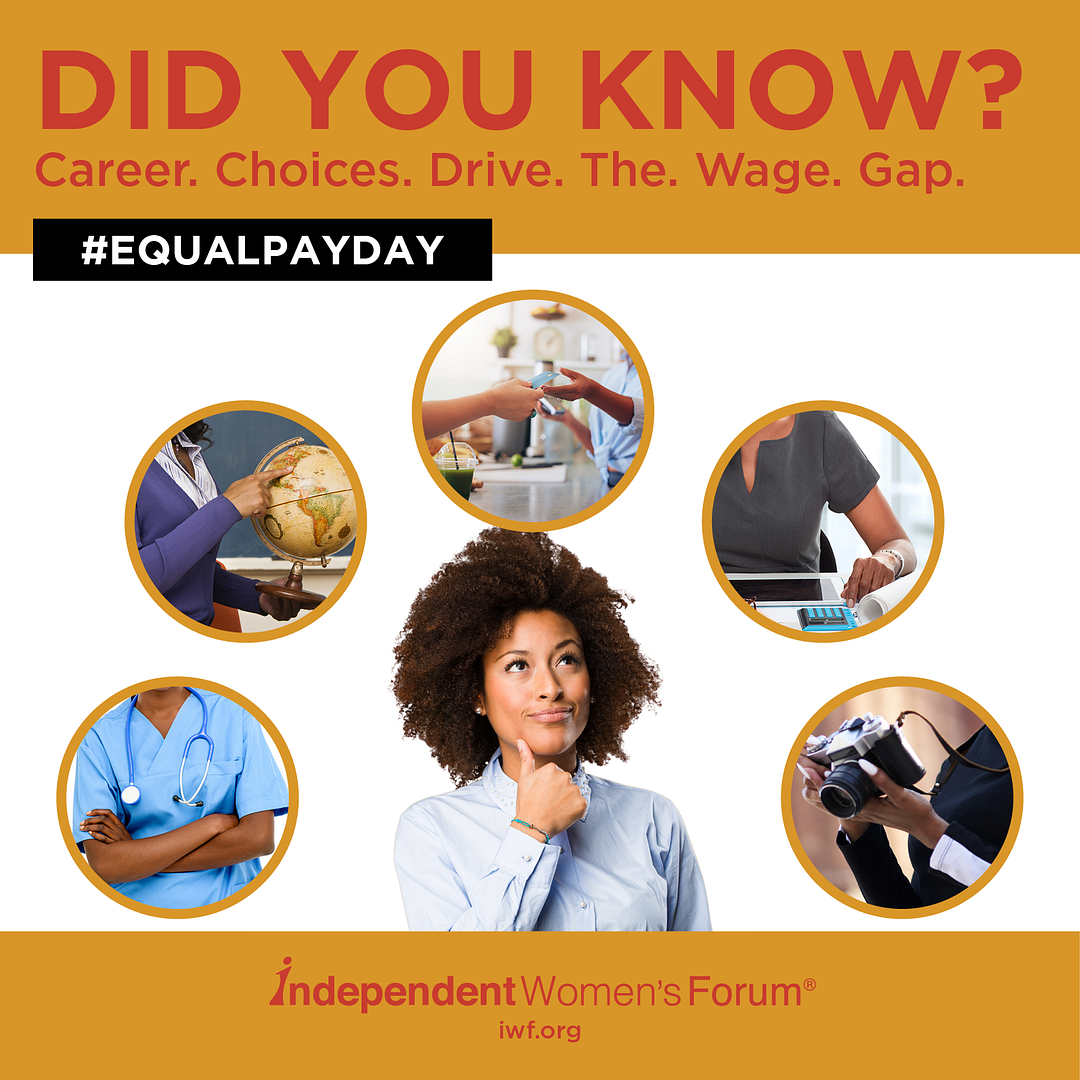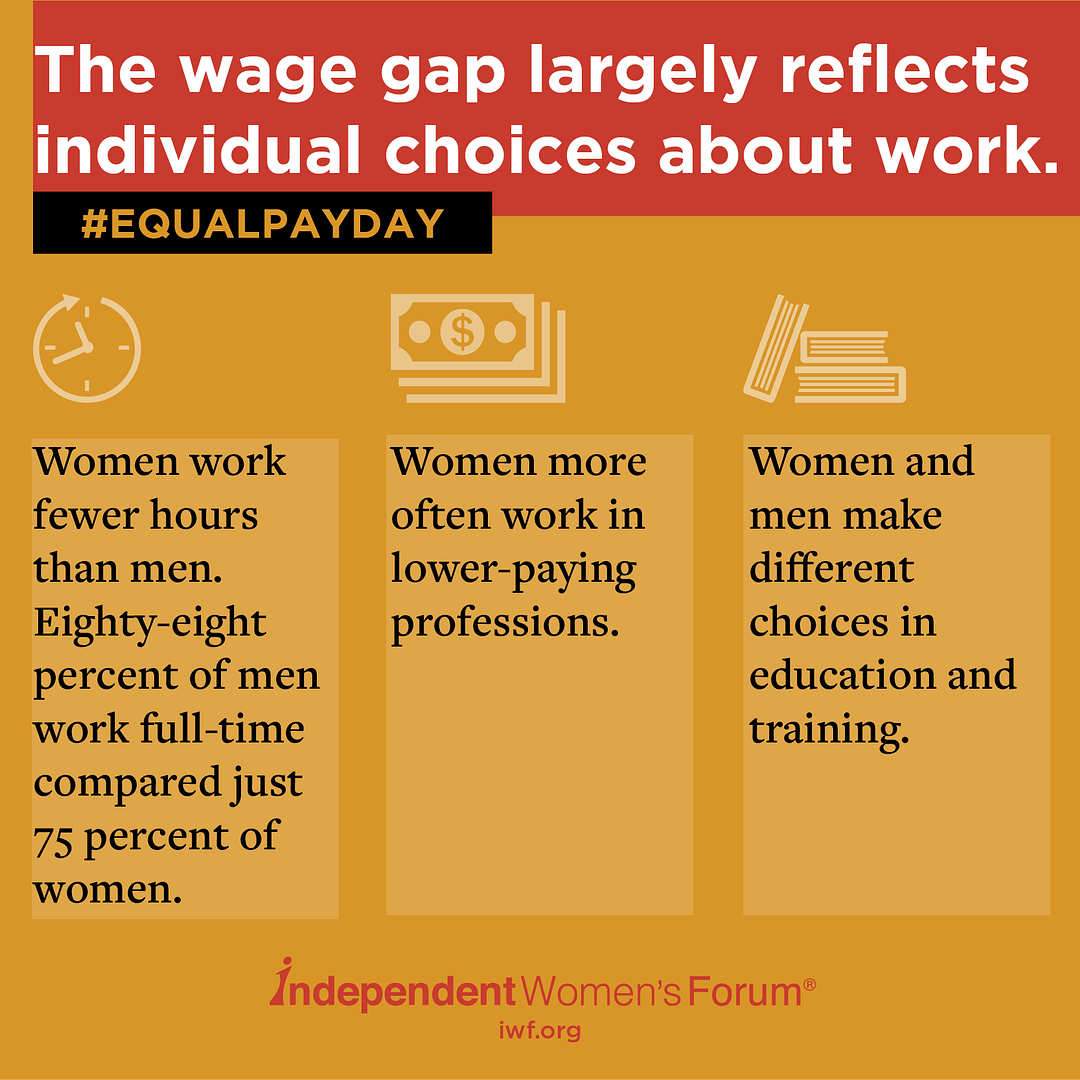 OTHER RESOURCES TO SHARE:
Blogs/OpEds:
FACT SHEET
VIDEOS:
STATEMENT: