IWF is delighted to welcome Kelsey Harkness to our team. Kelsey joins IWF as a Visiting Fellow and frequently covers a variety of subjects like education reform and cultural issues. Recently, she has written about #MeToo and the importance of due process, and how attempts to co-opt the movement for political purposes threatens the bipartisan nature of the movement.
Kelsey is an incredible woman dedicated to improving public policies so women and their families can live better lives. Welcome aboard, Kelsey!
Meet her below: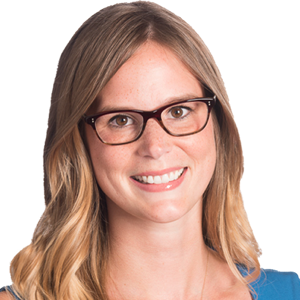 Kelsey Harkness is a senior reporter and producer for The Daily Signal, the multimedia news organization at The Heritage Foundation. She is the co-host of a weekly podcast and Facebook show, "Problematic Women," and produces a range of videos that receive millions of views, from online commentaries to highly-produced documentaries. Harkness is an editor of BRIGHT, a morning newsletter for women, by women, a contributor to The Federalist, and a senior fellow at The Steamboat Institute. She is a frequent guest on Fox Business, Fox News, and was featured as a speaker on the 2018 CPAC panel, "#UsToo: Left Out by the Left."
Harkness graduated from Lafayette College in Easton, Pa., and lives in Washington, D.C., with her husband and Australian Shepherd, Utah.