WF is delighted to welcome Melissa Ortiz to our team. Melissa joins IWF as a Visiting Fellow.
As a CPAC-going conservative, Melissa is passionate about working with leaders on both sides of the political aisle for Americans with disabilities. She worries that conservatives are allowing issues involving compassion to be dominated by the left.
Melissa is a smart and tough woman who didn't let being heckled (in her wheelchair) by members of the Occupy movement outside an Americans for Prosperity event (Melissa was aa AFP volunteer) dampen her spirits.
Meet Melissa below.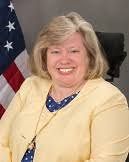 Melissa has worked in the classroom in Nashville, Tennessee, in the nonprofit sector in Washington, DC and New York City, on a number of political campaigns around the country, and has bent the ear of some of the country's most powerful leaders as Ms. Wheelchair New York 2005. She has been published in the Daily Signal and Time magazine. Melissa currently resides in Washington, D.C. with her husband Tony and Service Dog Dachshund, Annie Oakley.
Welcome aboard, Melissa!