I grew up in a very small town in Northwest Ohio that was filled with families whose ancestors had immigrated from Germany. Christmas for us was always celebrated on Christmas Eve.
After dinner, my Aunts and Uncles would drive the kids around to look at Christmas lights and search for Santa in the night sky, and each year Santa would somehow make it to our house early while we were out.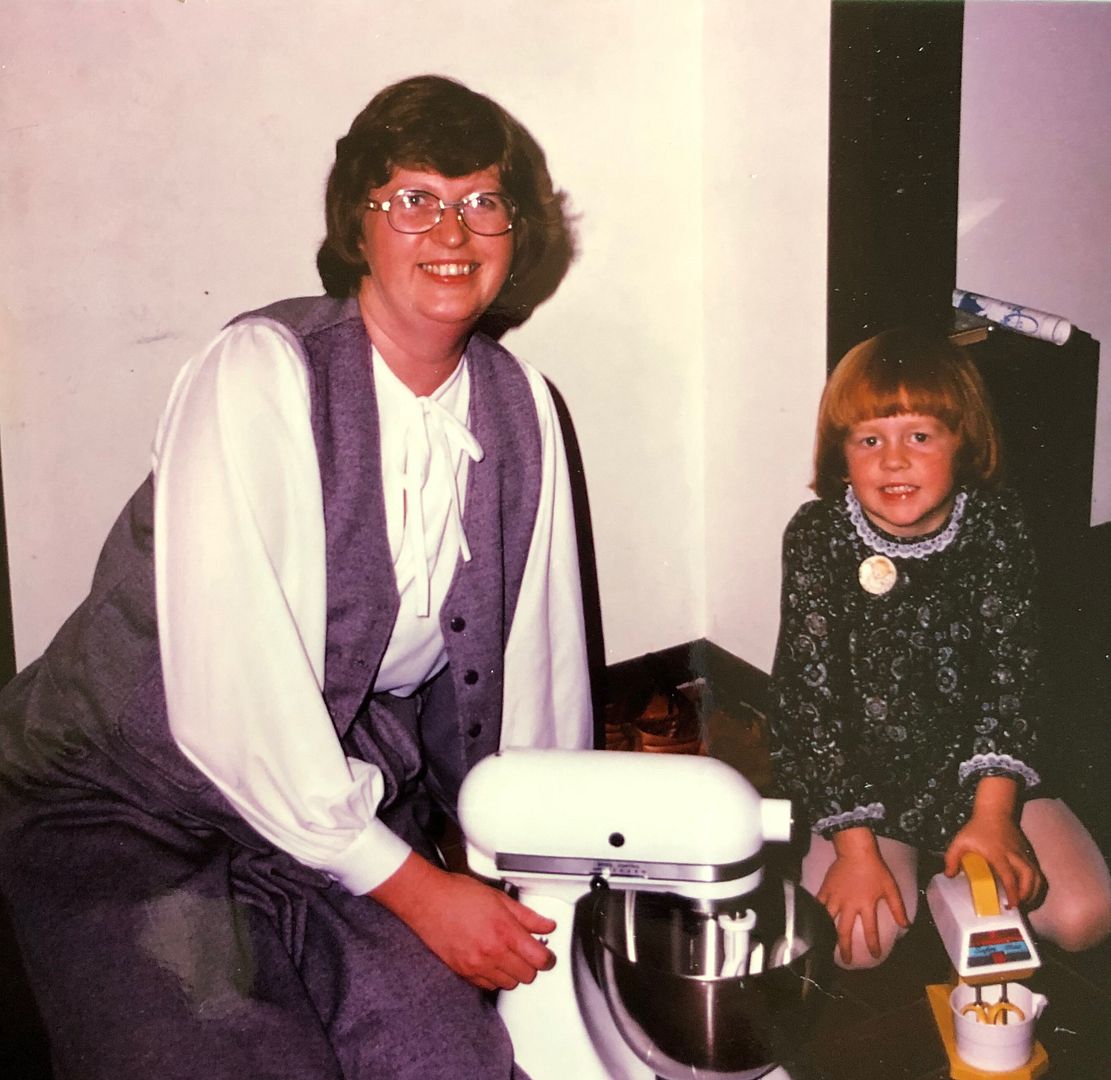 While opening presents the celebration revolved around food. Each year my Mom would bake and prepare several dishes that became tradition.
One of our favorites were the date balls that their Air Force friends, Gayle and Larry Schuck, had introduced to them while they were stationed in Minot, North Dakota.

My Mom allowed my sister and me to bake many of the holiday treats we ate each year, even though at times I am sure we made more mess than it was worth.
To this day, Christmas to me is about family, baking, and I still love outdoor holiday lights.

Date Balls
½ cup butter
¾ cup sugar
½ lb. chopped dates
1 beaten egg
1 teaspoon milk
Mix all the above well and cook over low heat for two minutes. Cool.
(This can also be cooked in the microwave for two minutes on full power).
Add:
One tsp. vanilla
One cup chopped nuts (either walnuts or pecans)
Two cups Rice Krispies
Form into walnut-sized balls and roll in shredded coconut. Serve like
cookies. Store in refrigerator.