Christmas morning breakfast always included slices of cinnamon bread, homemade by my Mom. Once I was older, she taught me to make it alongside her.
I'm not someone who usually gets much pleasure of cooking or baking. But there is something about the process of making homemade bread: the messiness of it, the feel the dough changing from stickiness to a shiny solid form, the wait for the dough to rise, and the creative that comes with making each final loaf your own.
The recipe below is for the classic cinnamon bread, but now my children—who look forward to this ritual each year—as often use the dough for far more decadent cinnamon sugar rolls, kneading in extra scoops of brown sugar, along with the cinnamon, and rolling little balls it in butter before we place them in muffin tins and bake them in the oven.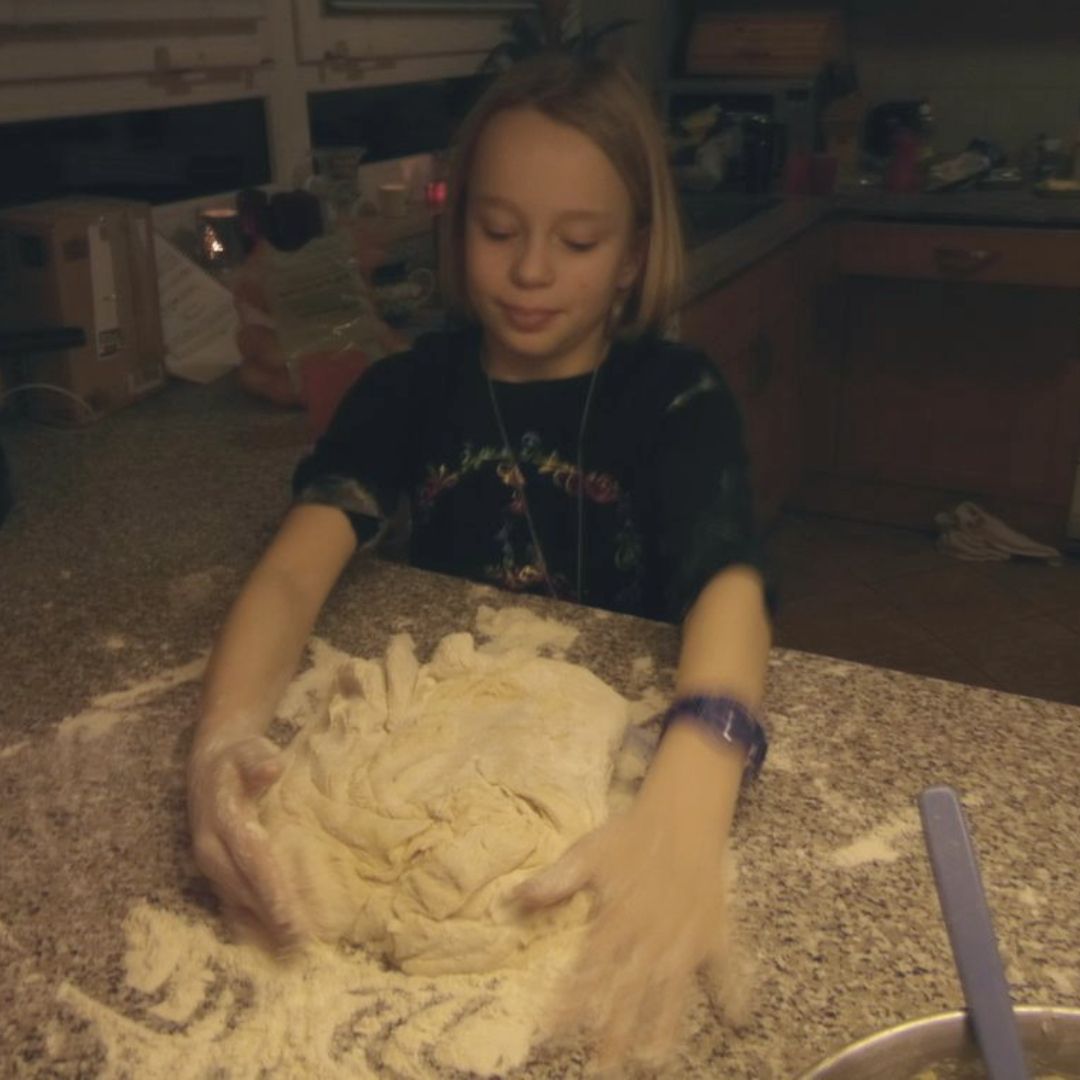 I hope you enjoy this recipe and a very Merry Christmas and Happy Hanukah to all.
Mom's Cinnamon Bread
Ingredients:
2 packages of Dry Yeast in 1.5 cups warm water

2/3 cup Sugar

1.5 Teaspoon Salt

2/3 Cup of Butter

2 Eggs

1 Cup of Mashed Potatoes (made with boiled, skinned potatoes, butter, and a little milk)

7 or 8 cups of Bread Flour

Cinnamon mix: 6 Tables Sugar, 2 teaspoons cinnamon
Directions:
Dissolve yeast in warm water. Combine sugar, salt, butter, eggs and potatoes and mix with blender. Alternate adding yeast water and a cup of flour and mix. After about 4 cups of flour, you will not be able to use the blender anymore. Pour on clean, floured counter and knead in remaining flour until dough is firm. Put in a greased bowl and let it rise in the refrigerator overnight
Divide dough into three parts to make 3 loaves. Further divide each part in 3 and form long strips. Roll each strip in the cinnamon mix and braid strips. Place in greased loaf pan. Sprinkle remaining (or additional!) sugar and cinnamon on the top. Cover and let rise 1 to 1.5 hours. Bake in preheated 375 degree Fahrenheit oven for 30 minutes.