As the White House scrambles to reach its goal of administering one or more doses of a Covid vaccine to 70 percent of U.S. adults by July 4, Vice President Kamala Harris tweeted, "Vaccines are safe, they are free, and they are effective. It's that simple."
But is it really "that simple"?
"Vaccines are safe, they are free, and they are effective. It's that simple."
-Vice President Kamala Harris, June 23, 2021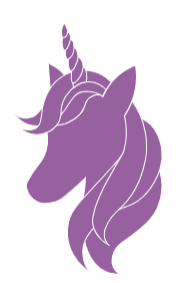 Mostly true. Minor mistakes or inaccuracies.
While it's true that based on current data, the COVID-19 vaccine is mostly safe, Harris' tweet came just hours after a CDC safety group said there's a "likely association" between a rare heart inflammatory condition in adolescents and young adults, mostly after they've received their second Covid-19 mRNA vaccine shot.
"Dr. Tom Shimabukuro, deputy director of the Immunization Safety Office at the CDC, noted 484 preliminary reports of myocarditis and pericarditis among vaccinated people under 30 as of June 11 against a backdrop of over 27 million administered doses," reported Fox News. "Of the total, 323 met CDC's case definitions for myocarditis and/or pericarditis, 309 of whom were hospitalized, 295 were discharged at the time of analysis and at least 79% recovered from symptoms. Nine remained in hospital care, with two in intensive care, and 14 weren't hospitalized."
This breaks down to 12.6 heart inflammation cases per million doses who received the Pfizer or Moderna vaccines.
The advisory panel noted the risk for heart inflammation is extremely low, and the benefits of receiving a shot still "clearly outweigh" the risks.
However, Dr. Grace Lee, who chairs the committee's safety group, said CDC officials are working to gather more data to fully understand the potential risks, how to manage them, and whether there are any long-term concerns.
In contrast to the CDC, the World Health Organization is not yet recommending children get vaccinated, citing their "low-risk" of severe disease and "the need for more safety data. "There is not yet enough evidence on the use of vaccines against COVID-19 in children to make recommendations for children to be vaccinated," the WHO website states.
For an array of other conditions, such as women who are pregnant or hoping to get pregnant, there's little reliable data on whether mRNA vaccines are safe, or what the long-term risks might involve. As the scientific community at least used to acknowledge, absence of evidence is not evidence of absence. So until there is irrefutable data, it's hardly "that simple" to claim that a vaccine approved for emergency-use is safe.
Americans have a right to know the risks of taking the COVID-19 vaccine and our leaders have an obligation to be honest. Assuming we're too ignorant or dumb to understand these risks and make responsible decisions based on the data does nothing to boost the nation's vaccination effort. In all likelihood, it undermines the White House's vaccine goal, suggesting the government has a vested interest in downplaying or covering up the risks involved, however small.
Harris' statement is mostly true since vaccines are free, effective, and mostly safe according to data currently available, but public officials should do a better job of noting the nuances when discussing such important issues.