December 2 2016
Obama's Overtime Rule is Down, but Not Out
Patrice L. Onwuka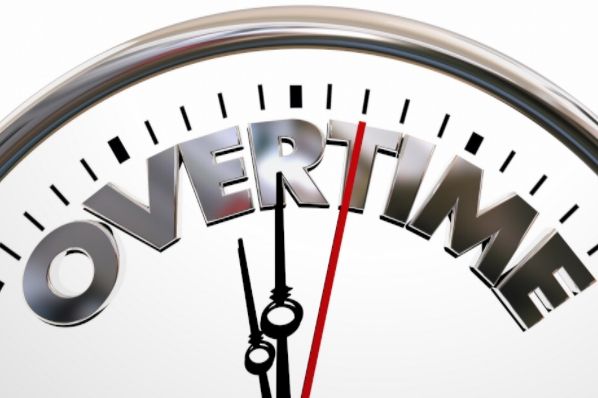 Just when it looked like a costly new workplace rule that erodes flexibility in the workplace was done for, the Obama Administration is seeking a last-ditch effort to keep it alive.
The overtime rule, which expanded the number of American workers who would be eligible for time-and-a-half, was halted last week by a federal judge, who found that the Department of Labor had overstepped its authority in drastically changing the overtime rules by making heretofore ineligible people elbible. This authority should belong to Congress.
As part of his workforce reform, overhauling overtime is a measure that President Obama is defending. Department of Labor officials reportedly just filed an appeal of the federal injunction with a federal court in Texas. The Administration hopes that the block will be lifted and they can push forward with implementing this sweeping national rule affecting about 4 million U.S. workers before the next administration arrives. The White House remains defiant:
NPR's Scott Horsley quoted White House spokesman Josh Earnest as saying the Obama administration isn't giving up:
"That injunction was granted to some large businesses and Republican governors who had colluded to try to disrupt the implementation of this rule. And essentially continue to take advantage of more than 4 million of the hardest-working Americans."
The DOL rule would redefine upward those who must be paid overtime. The DOL rules would lower the threshold for American workers who can receive overtime pay from $23,660 to $47,476 a year. This would make more than a million new workers eligible for overtime.
The DOL rules would mean that supervisors would watch employees who had previously had flexibility like hawks to make sure they didn't trigger overtime. Many people who are considered management and have salaries appropriate for management and are expected to take on duties appropriate to management and career advancement will now be treated like hourly workers. To say that businesses are taking advantage of people promoted into management positions and compensated accordingly is unfair to businesses.
Some companies made shifts to their staffing such as moving workers from salary to hourly to better track their time. Others boosted pay for those workers – although not for all of the other workers.
Sweeping changes like the overtime rule may be celebrated by some, but have far-reaching implications that hurt many others. We hope that this rule is not revived in the short-term and will overturned in the long-run by the next Administration.