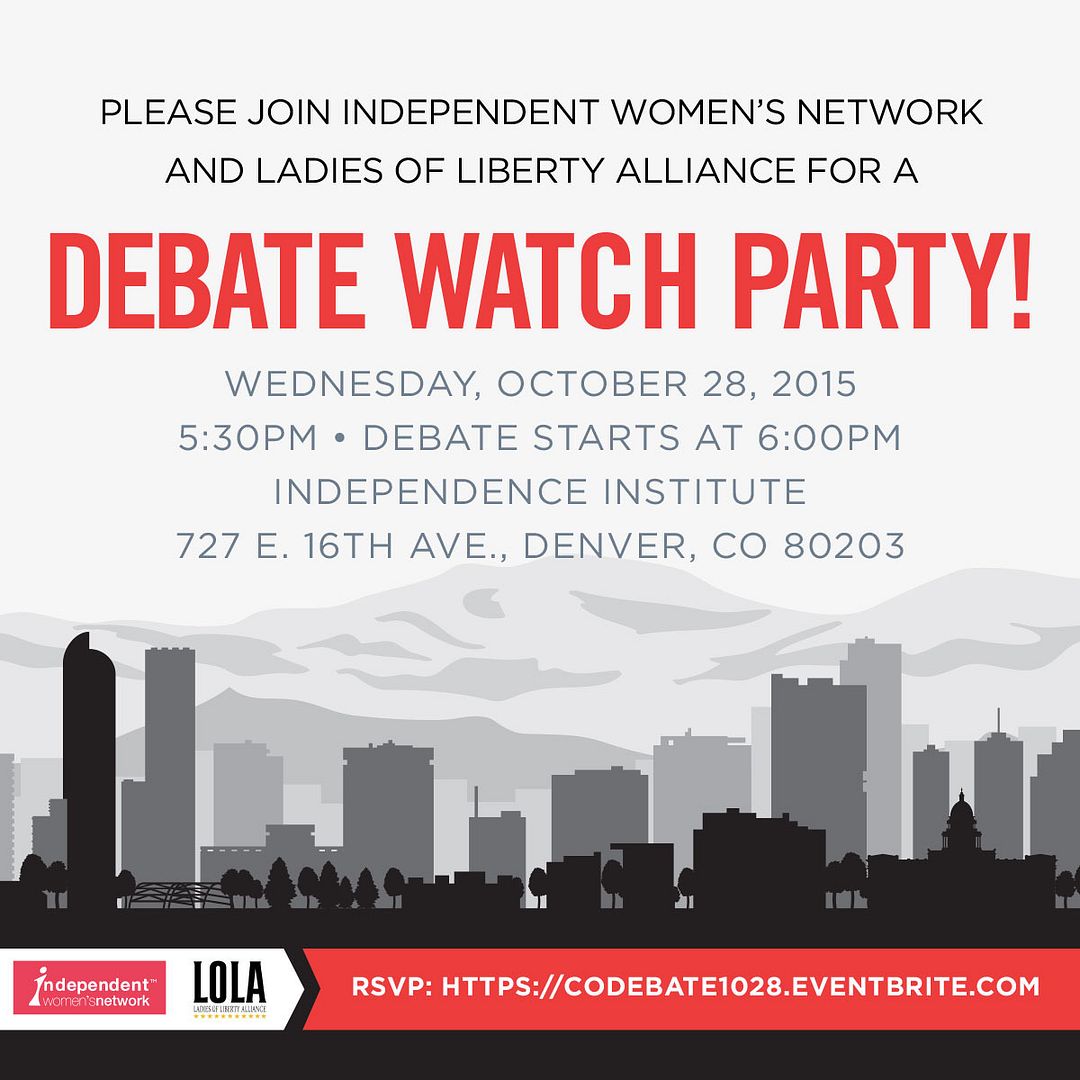 DATE: WEDNESDAY, OCTOBER 28, 2015
TIME: 5:30PM • DEBATE STARTS AT 6:00PM
LOCATION: INDEPENDENCE INSTITUTE 727 E. 16TH AVE., DENVER, CO 80203
RSVP: HTTPS://CODEBATE1028.EVENTBRITE.COM
Join Independent Women's Network and Ladies of Liberty Alliance for a women's debate watch party! We'll gather to mix, mingle, watch and discuss the Republican debate on October 28th. Party starts at 5:30pm, debate begins at6:00pm.
RSVPS are encouraged. Appetizers and beverages will be provided.
For more information or questions, please contact Ashley B. Carter ([email protected]).