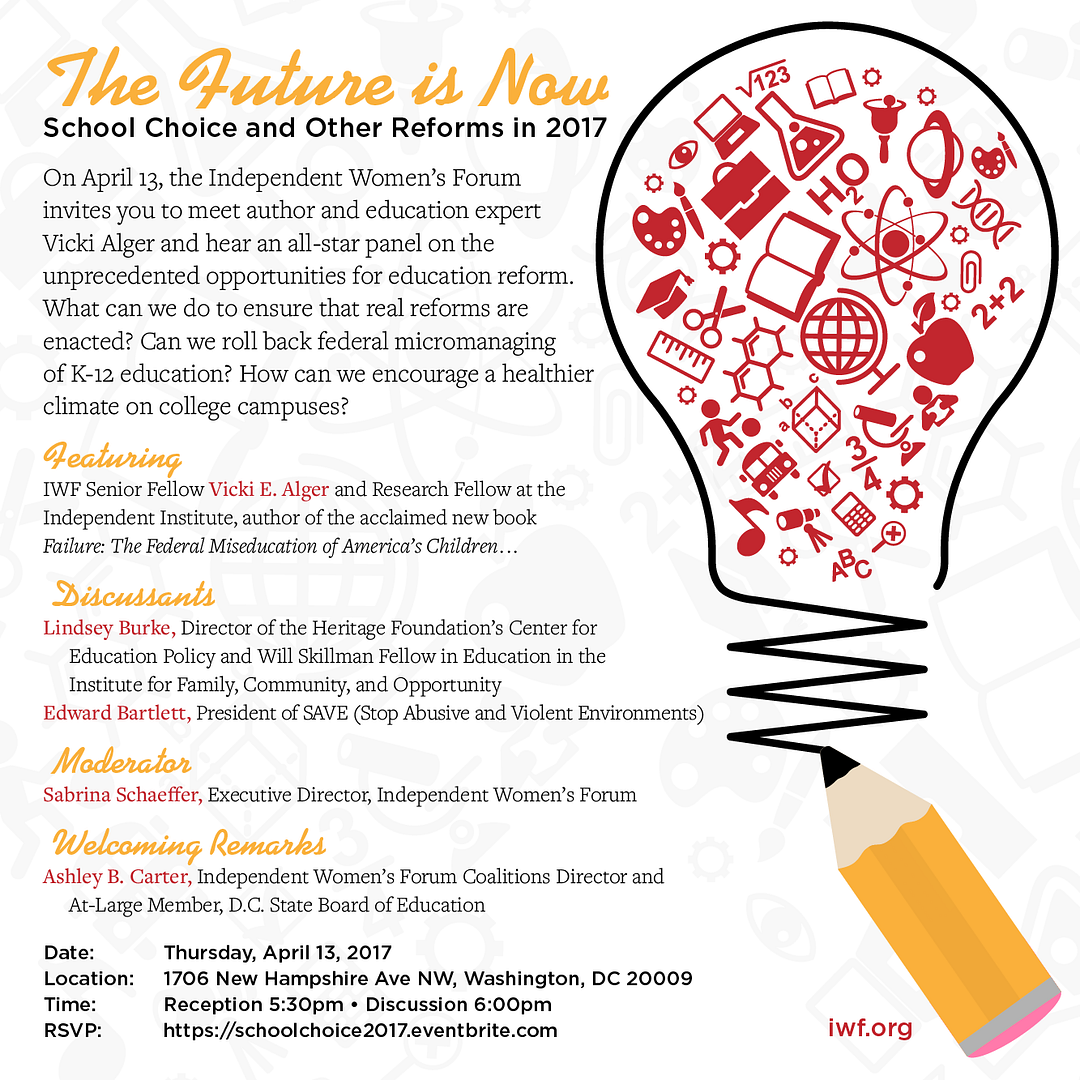 The Future is Now: School Choice and Other Reforms in 2017
On April 13, the Independent Women's Forum invites you to meet author and education expert Vicki Alger and hear an all-star panel on the current and unprecedented opportunities for education reform. What will real reform look like? Will headwinds from entrenched interests limit opportunities?
We all saw the outrage of teacher unions and their allies when a supporter of school choice became the new secretary of education. What can we do to ensure that real reforms are enacted? Can we roll back federal micromanaging of K-12 education? How can we encourage a healthier climate on college campuses?